Refresh your closet and someone's wardrobe while earning an eGift Card from The Container Store! We've partnered with thredUP to help you send the clothes you don't wear to someone who will, keeping it out of landfills.
powered by thredup
Turn your clothes into Container Store shopping credit
2
Fill Any Box
Drop in gently used women's and kids' items from any brand and send your box to thredUP via USPS or FedEx.
3
Get Container Store Credit*
Earn Container Store credit for eligible items that sell in the listing window. See payout timeline.
The ultimate reselling guide
Must-read quality checklist
Please check every single item before packing!
Ensure that you ONLY send clean and freshly laundered items

Check hidden spots for wear and tear: behind the neck, under the arms, crotch area

Remove all personal items from pockets and handbags
In-demand designer items that are in good but not excellent condition might be accepted, but they MUST be clean and freshly laundered
What we can't resell
Quality is the #1 reason items are not accepted for resale.
Items with wear and tear

No pilling, fading, shrinkage, stains, odors

Damaged or altered items

No rips, holes, missing parts, broken zippers, altered hems, missing labels

Banned categories

No men's, PJs, intimates, jewelry, formal gowns, non-apparel items, counterfeit items

Items that don't have a size

Accessories are an exception, as are some highly sought-after brands like Lululemon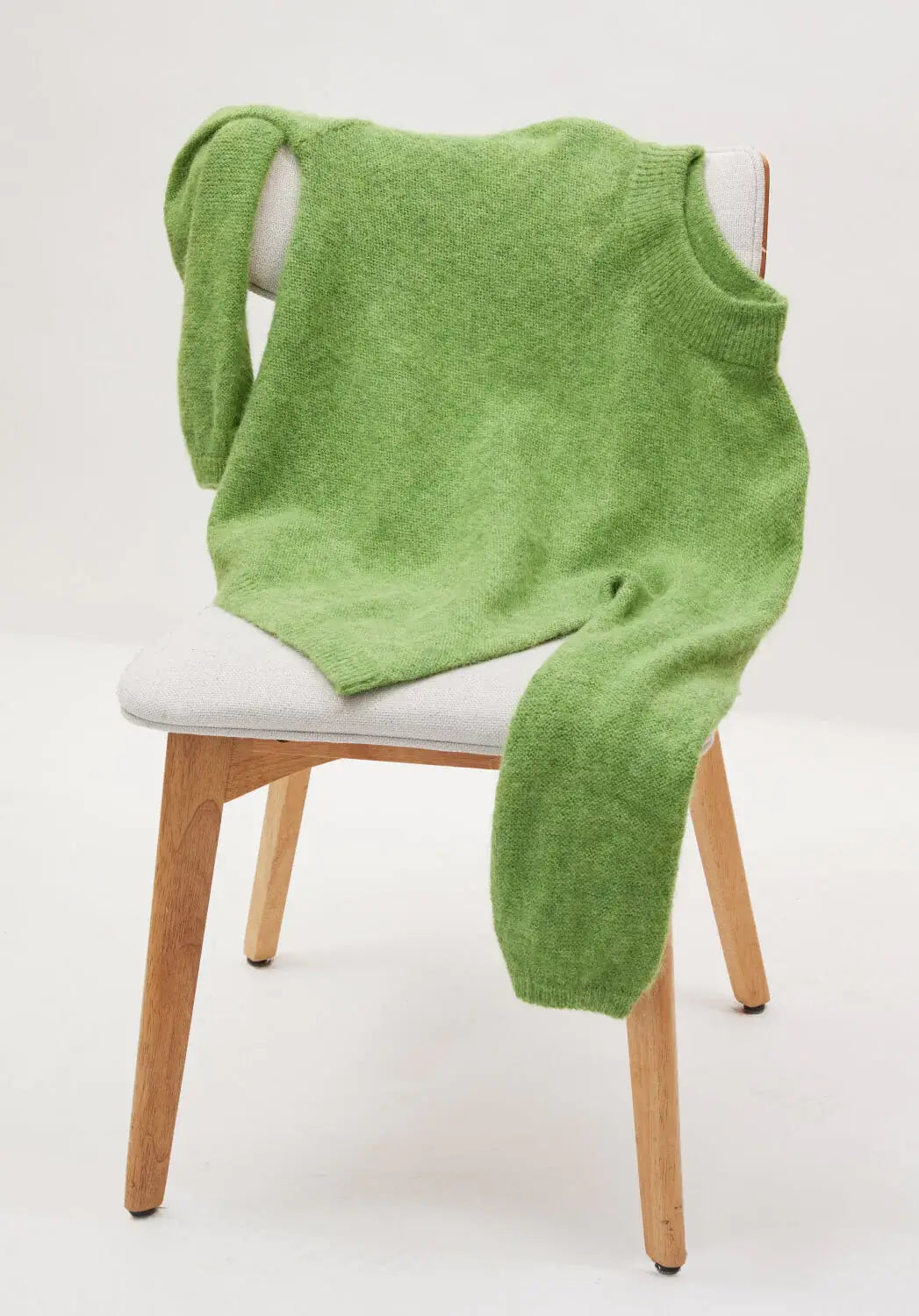 For eligible brands, payouts are 3%-80% of the sell price. Some value brands are ineligible. See payout percentages.
Brand

Estimated Earnings

Old Navy Dress

$0

Why?

Gap Jeans

16% of sell price

$3.52

J.Crew Sweater

21% of sell price

$6.71

Reformation Dress

49% of sell price

$40.34

Céline Bag

80% of sell price

$332.79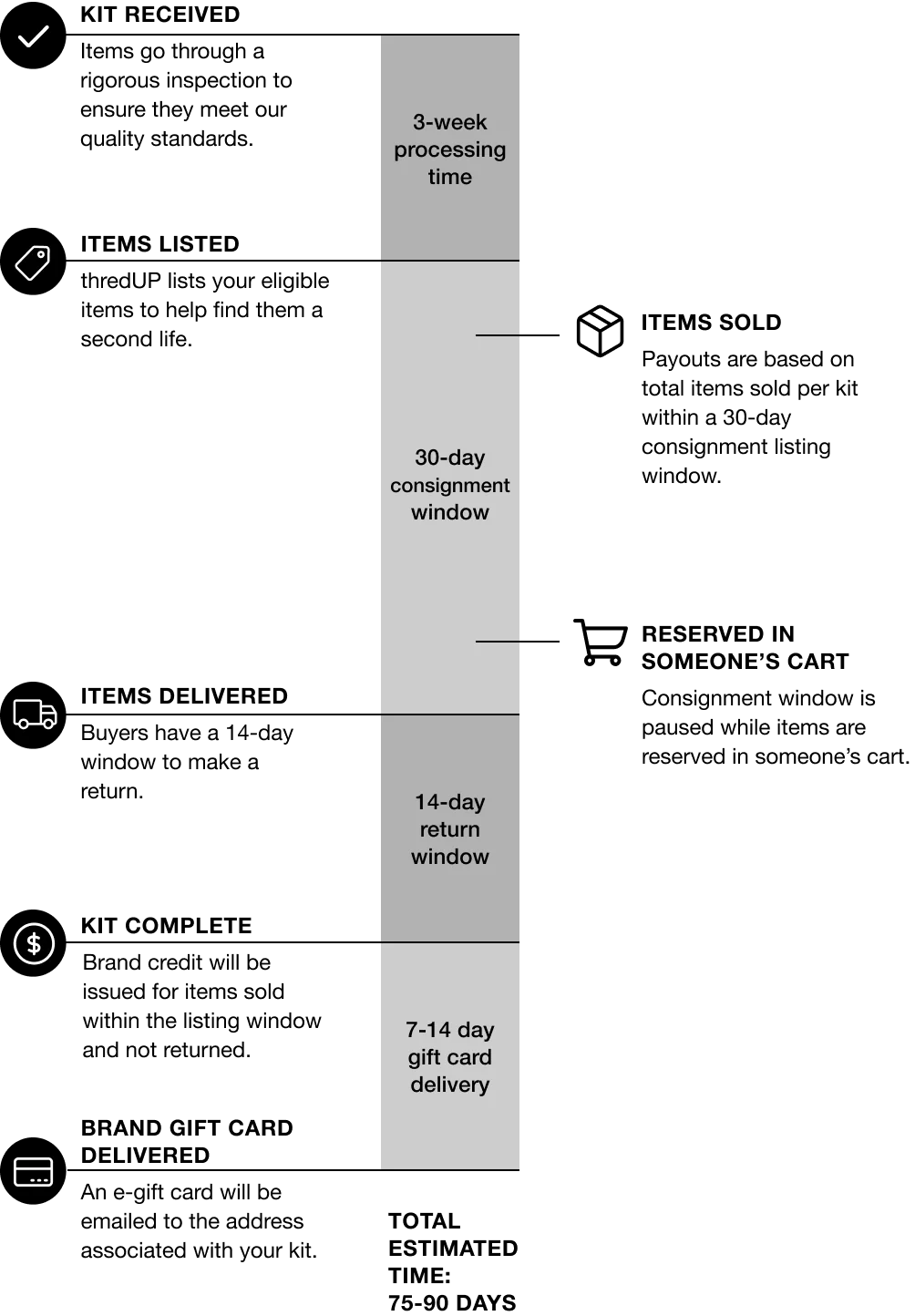 Send in popular brands our thrifters know and love. Ensure items are in excellent condition. Only send clean and freshly laundered items. Don't send items from our banned categories list: men's, PJs, intimates, jewelry, formal gowns, non-apparel items, counterfeit items.
Please see our complete list of ineligible brands here.
Clean Out bags are only available in our retail stores. Pick up a Clean Out bag (pack up to 30 lbs!) at a Container Store.
Ready to clear the closet clutter?
*Container Store credit is based on the total items sold per kit within a 30-day consignment window. Once that window has passed, please allow up to 4 weeks for Container Store credit to be sent in the form of an e-gift card to the email address associated with your thredUP kit.